Nanofoamer Milk Frother
1 x Protective Case

2 x Nano-screens 
Cafe-quality microfoamed milk is now possible at home! Make your own barista-style cappuccino every day.
Better tasting, better looking and better textured coffees.
IS MICROFOAMED MILK REALLY THAT GOOD?
Yes! Microfoamed milk has bubbles so small, they become invisible. The milk transforms into a liquid velvet texture. It blends perfectly with the espresso and crema, adding perceived sweetness to the cappuccino or cafe latte.

Microfoam also makes better-looking drinks and is a pleasure to pour. Latte Art requires some practice, but the challenge exciting and the result rewarding.
Compare this with dry foam, which is made with standard milk frothers by merely whisking the milk. The result is runny milk, followed by a blob of stiff froth. This rigid frothy substance never mixes with the espresso, and the flavors stay separated and conflicting.
CHOOSE
Select a NanoScreen to suit your preferred microfoam type: Superfine, fine, or ordinary foam.
CHURN
Churn your warm milk (55°C is ideal) for about 15 seconds. Start in the middle to incorporate air, then move to the side to continue churning and blending the foam.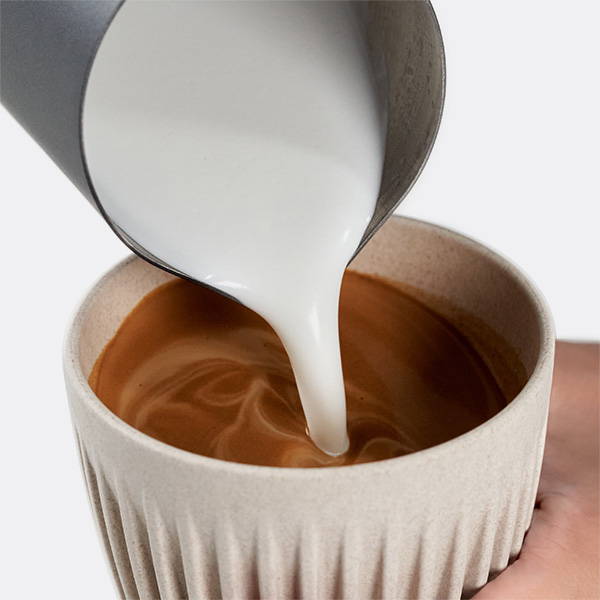 POUR
Pour your perfectly microfoamed milk over espresso. It should feel like pouring paint. Draw a heart, rosetta or something abstract!
Excellent for home baristas!
The nanofoamer creates consistent sheen of microfoam that parallels the steam wands of a La Marzocco or Sinesso
THE SPECIFICS
Materials: Stainless Steel, ABS Plastic,

Power: 2 x AA Batteries
* Rural and remote areas may attract longer shipping times but we make every effort to ensure we provide the fastest delivery times possible.
Delivery times above are estimates only. Delivery times apply from the date of dispatch, not the date orders are received and refer to business days not calendar days. We make every attempt to ensure all deliveries arrive within the estimated time frames above however sometimes events occur that are out of our control. If your order is more than 2 business days late based on the above guidelines please contact us and provide your name, order number and date of order. – Barista Warehouse Team
Reviews